لطفا جهت ارتباط با دفتر مرکزی شرکت باهر کیمیا (تنها نماینده رسمی بیرینگ های RKB در ایران)

روی این لینک کلیک نمایید!
RKB thrust bearings

The thrust bearings (TBs) manufactured by RKB are designed to support high axial loads and, in some cases, even moderate radial loads. The manufacturing program includes single and double direction TBs with at or spherical housing locating washers to meet any requirements in various industrial applications. Thanks to the improved internal geometry and the use of the most suitable raw materials, all RKB TBs attain the highest axial load
ratings and the best reliability.
Depending on application requirements, RKB Bainite Hardening Treatment (HB) and High Temperature Dimensional Stabilization (S) can be applied on bearing rings and rolling elements. The bearing dimensional and running accuracy conforms to ISO/ABMA/GOST speci cations.



Double direction thrust bearings

Double direction thrust bearings (DDTBs) are generally composed of two rolling element-cage assemblies, one shaft washer and two housing washers. Being supported by the housing washers, they are able to accommodate very high axial loads acting in both directions, fully axially locating the shaft.
The DDTBs designed by RKB come in a variety of con gurations, in standard or enhanced execution. Their extremely high load carrying capacities, obtained through the improved internal geometry and the application of special heat treatments, make them an irreplaceable and ef cient solution in many critical applications.
<table 500px;"="" cellspacing="1" cellpadding="1" border="1">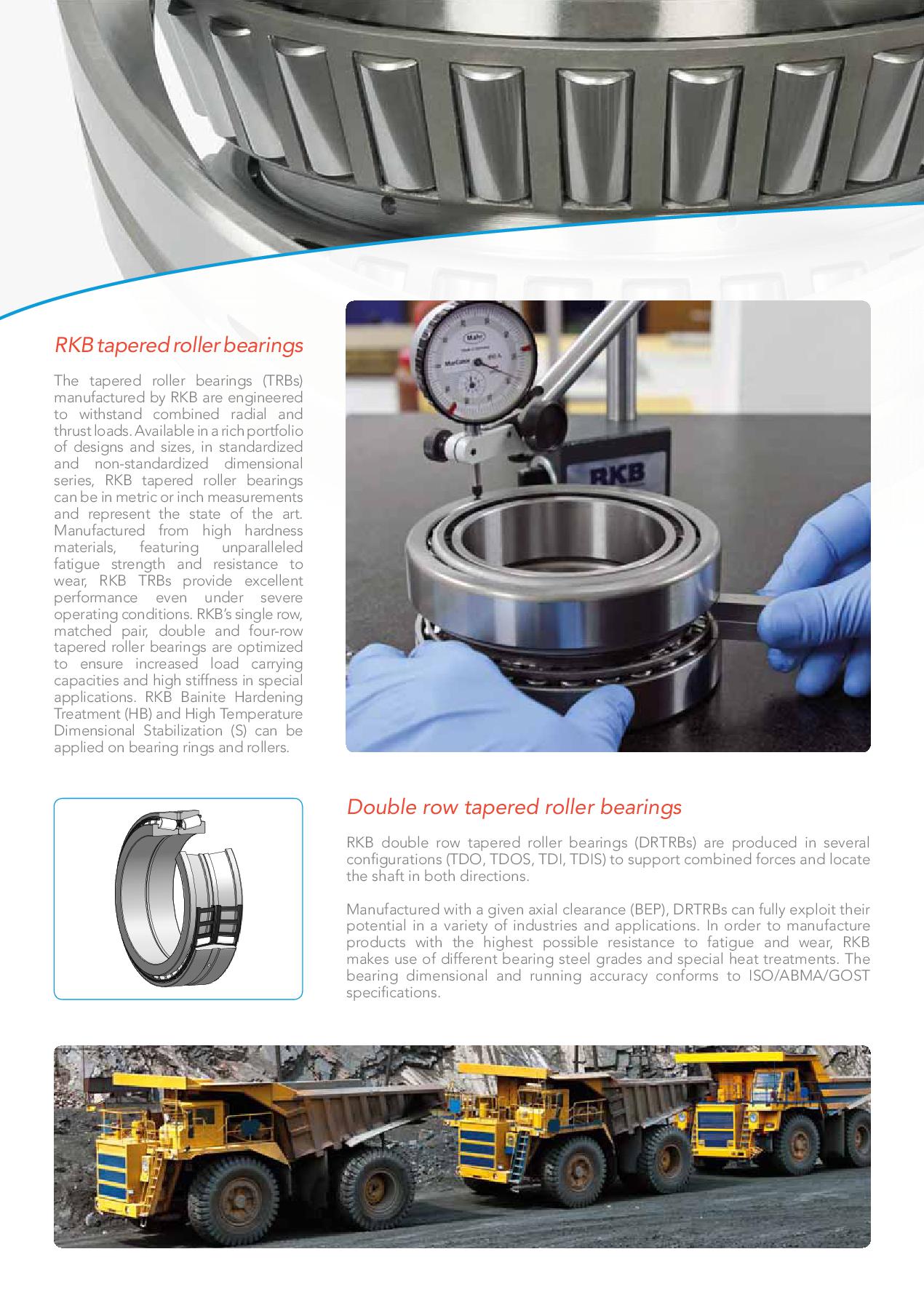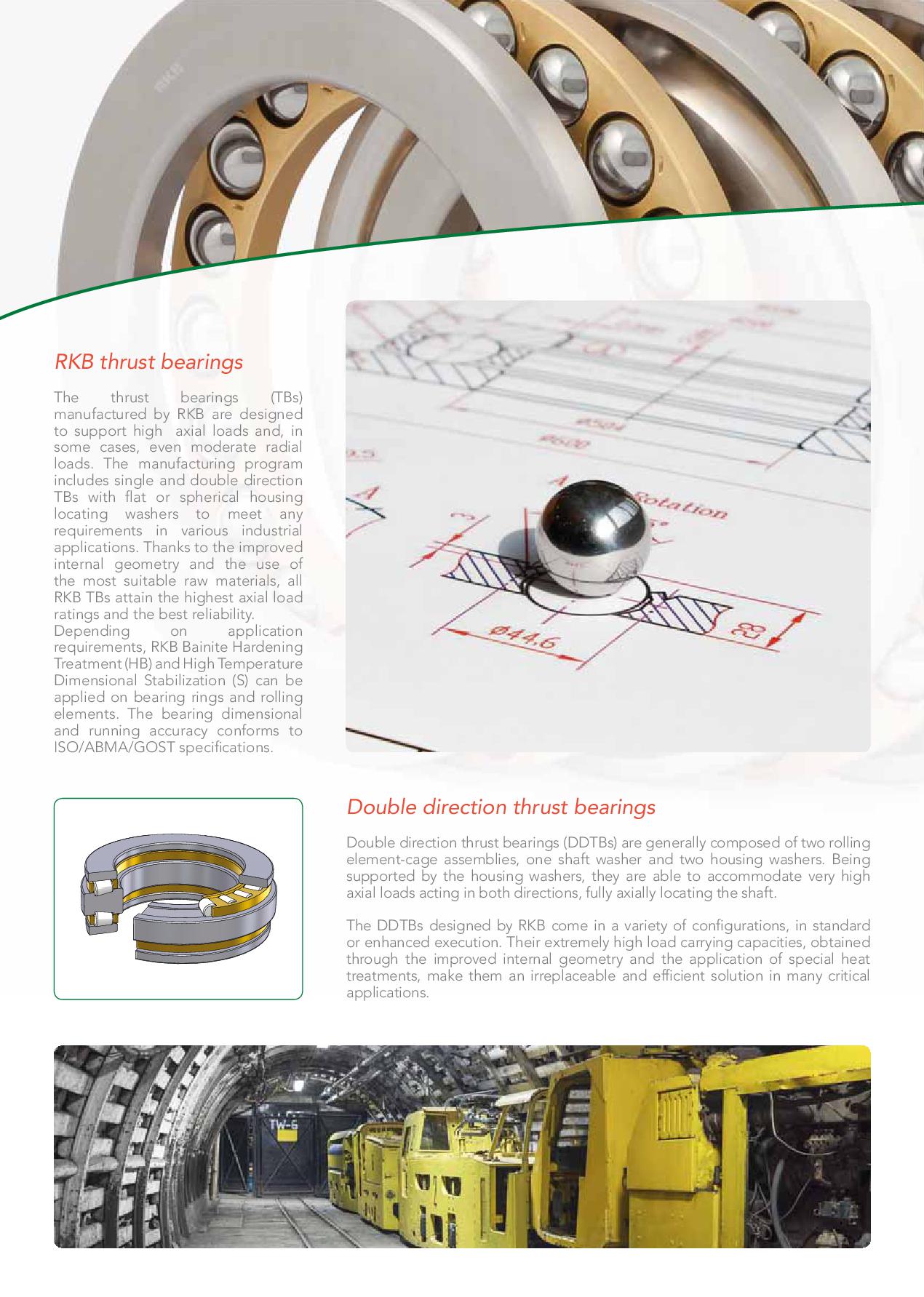 لینک محصولات مرتبط :